PQube® 3 Power Analyzers
Uncover Hidden Power Quality Problems
The PQube 3 series of power analyzers offers best-in-class monitoring and analysis of the power quality, environmental and process issues that can impair system reliability and component health. Increasingly sophisticated and sensitive technology, aging infrastructure, accelerating automation and 24/7 production demands create a need for more — and more stable — electrical power.
Request a Quote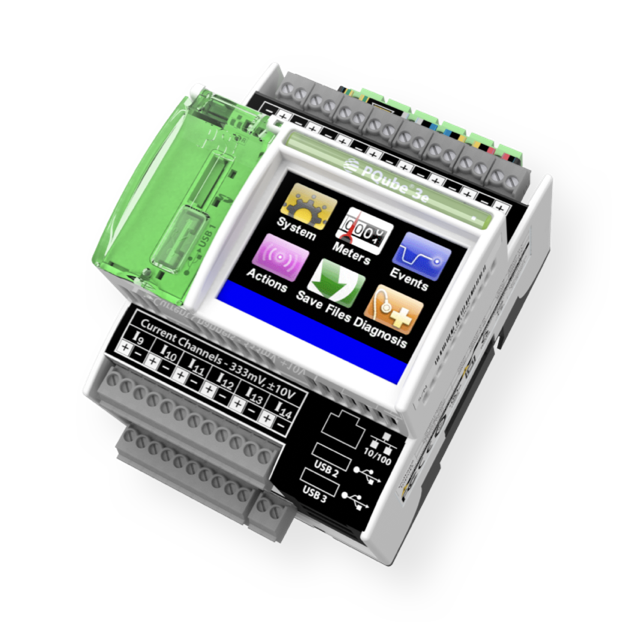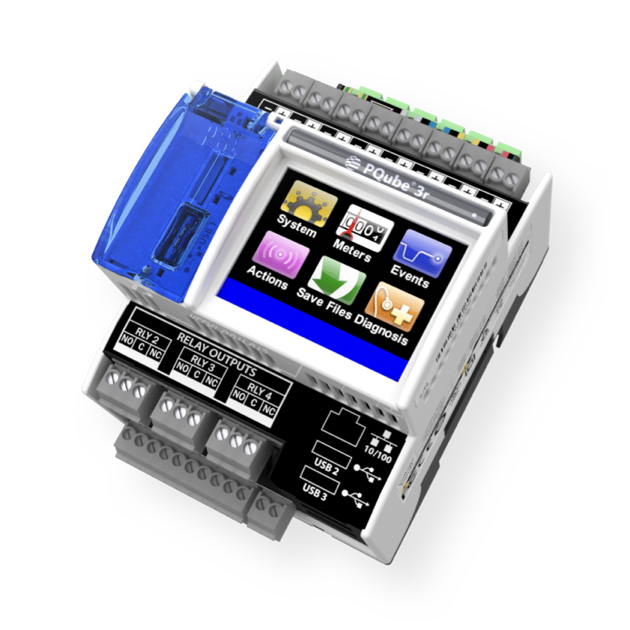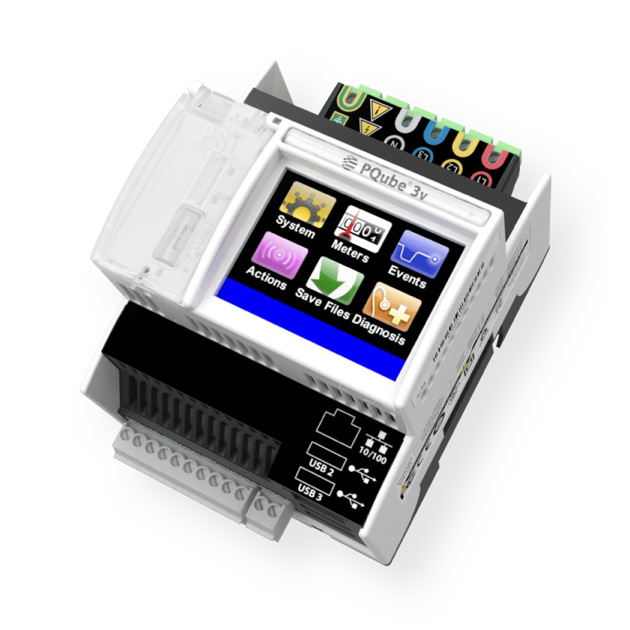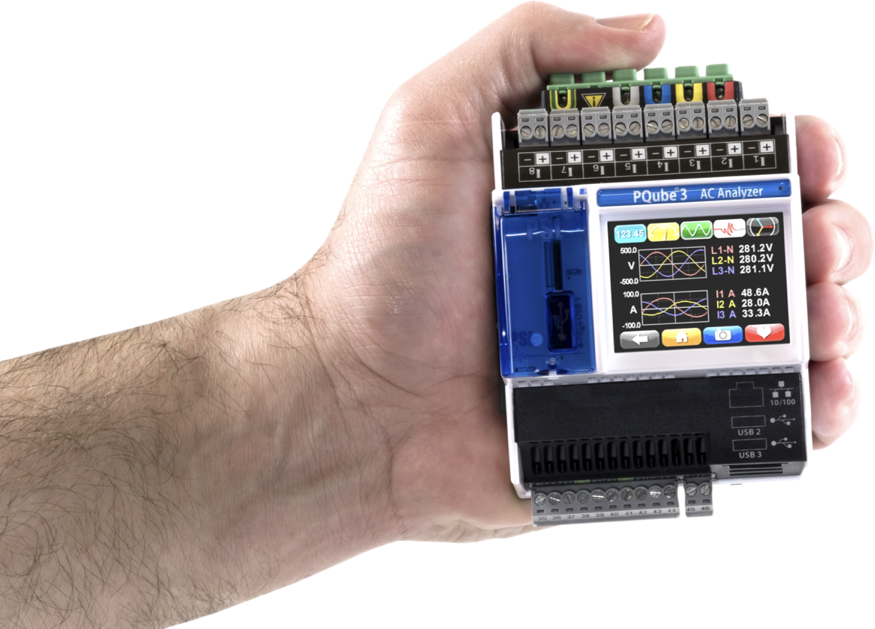 Create a Road Map for Improvement
Gain complete visibility into the hidden issues weighing down your operational efficiency. The ultra-precise PQube 3 continuously measures, identifies and records vital event and parameter data — like voltage and current disturbances, harmonics, impulses, frequency variations, interruptions and overloads. It delivers the actionable insights you need to maximize uptime, boost energy efficiency, extend equipment lifespan and control electricity costs.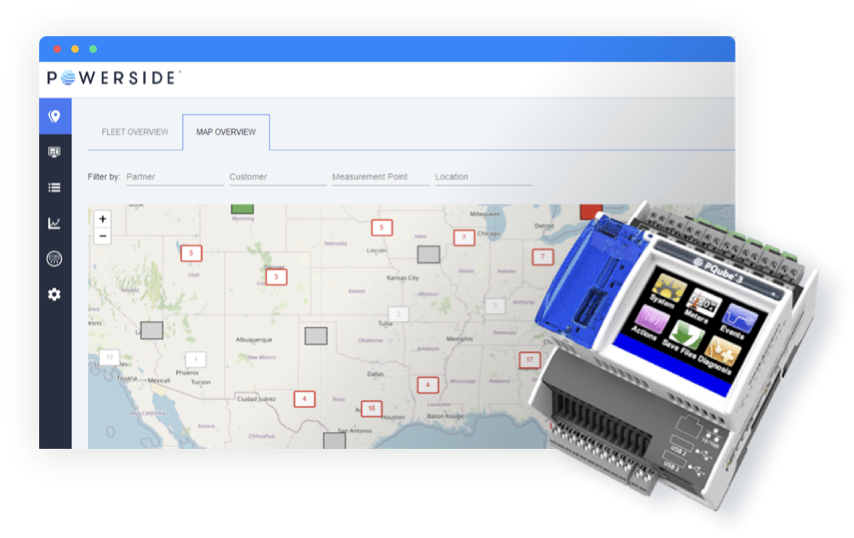 Have One Complete, Connected View of Data from All Powerside Analyzers
Instead of pulling data from individual analyzer units, seamlessly view power quality data from your entire fleet through QubeScan – our intelligent, cloud-based, AWS-hosted monitoring platform. Capture, translate, trend and share mission-critical data securely and in customizable fashion.
Explore PQube 3's
Best‑in‑Class Features
Real Time, Remote Monitoring
Access high resolution power quality and environmental data from anywhere, any time, on any of your devices
Automatic Notifications
Be alerted to events or disturbances based on your unique monitoring needs and preferences
Advanced Diagnostics
Rapidly identify and pinpoint the root causes of energy problems to take corrective action without costly trial and error
Clear, At-a-Glance Data Visualization
Convert raw data into straightforward, easily shareable reports on key metrics like system health, efficiency, performance and trends
Easy Installation
Auto detect the mains frequency, wire configuration and nominal voltage; no software or commissioning required
Endless Use Cases
Get monitoring and measurement capabilities to fit any application, from semiconductor fabs and data centers to health facilities and utilities
Options for Any Application
PQube 3
Versatile for Multiple Applications
The only complete solution on the market capable of monitoring power quality, environmental and process data — all through a single instrument.
PQube 3 Portable
Ideal for Temporary/Challenging Environments
A rugged little power quality monitor that's designed for quick installation into small spaces and challenging places.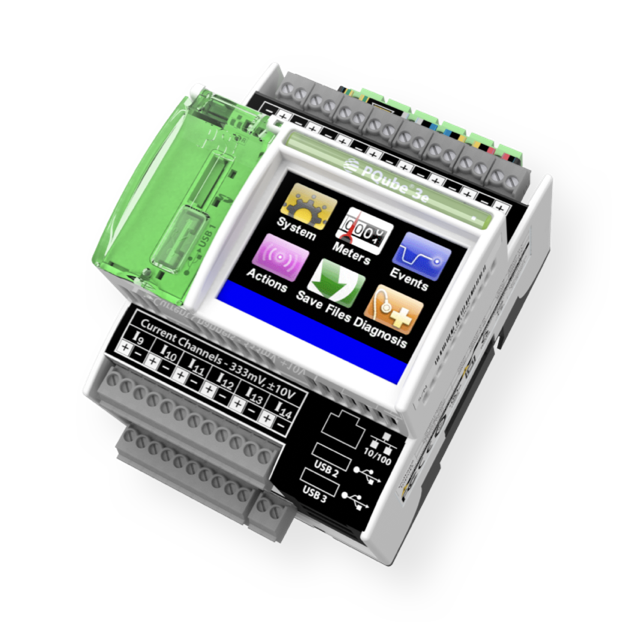 PQube 3e
Multi-Load Monitoring
Designed with multi-load monitoring in mind, just one PQube 3e can do the work of 4 traditional revenue-grade meters.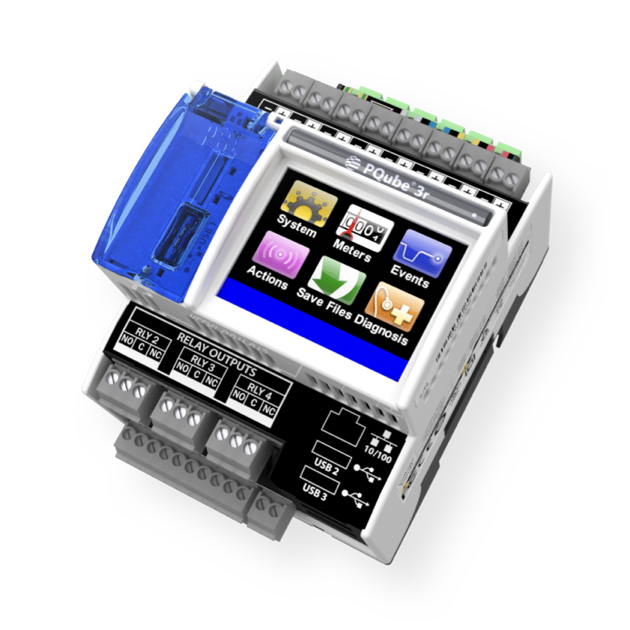 PQube 3r
Precision Analysis
This ultra-precise analyzer and versatile controller is the ideal choice for protecting sensitive equipment that requires the highest possible reading accuracy.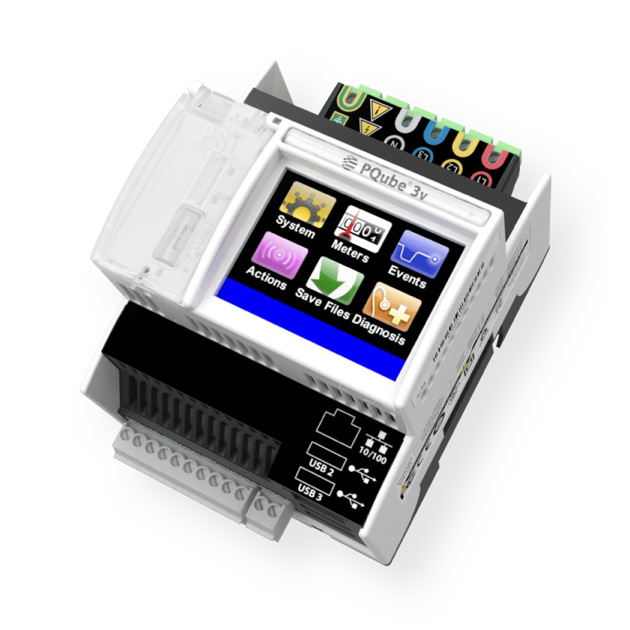 PQube 3v
Voltage Quality Compliance
Ensure voltage quality compliance at all times with the ability to easily network the PQube 3v for precise monitoring at the point of common coupling.
PQube 3LV
Distribution Grid Monitoring
Ideal for easy interfacing with medium voltage sensors or low voltage output signals, PQube 3LV enables advanced monitoring and analysis for power grids and substations.