PowerAct Low Voltage Active Harmonic Filter
Clean Up Your Power with PowerAct
Protect your essential systems from harmful electrical distortions that waste energy and damage equipment. Our PowerAct Low Voltage Active Filters are designed to prevent equipment malfunctions, extend system life, boost efficiency and dramatically improve power quality.
Request a Quote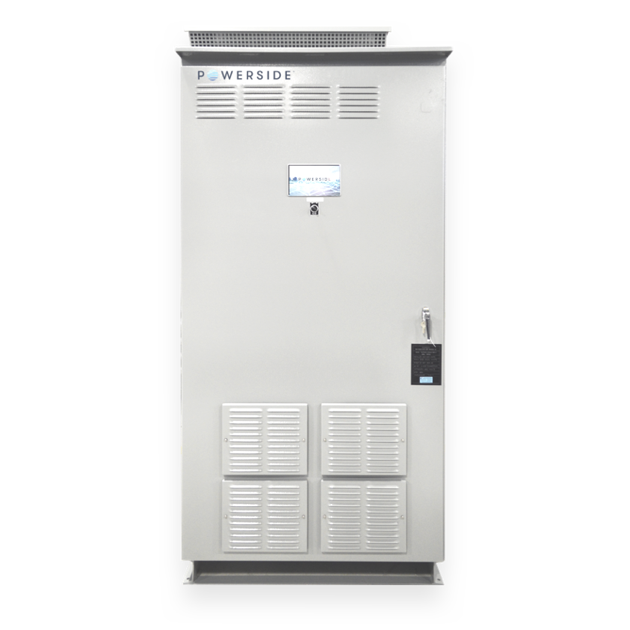 Mitigate Harmful Harmonics and More
Harmonic currents can travel back through your electrical system and damage equipment connected to the same power source. PowerAct effectively cancels out harmonics by automatically injecting equal and opposite frequencies to instantly correct the problem.
Protect Mission-Critical Equipment
PowerAct offers robust protection for sensitive industrial and commercial environments — like data centers and medical facilities — as well as applications where large non-linear loads are present, like wind power generation or water treatment plants. Using a predictive algorithm that automatically responds to harmonic changes, PowerAct ensures reliable protection for vital equipment at all times.
The Gold Standard in Harmonic Mitigation
Talk to Us
Dependable Performance
As an active filter, PowerAct can operate at full correction capacity with no risk of overload — for safe and reliable performance in any application
Compact Design
Built for small spaces and flexible applications, PowerAct's compact and modular design allows for current correction up to 750A in a single cabinet
Reduced Energy Waste
PowerAct goes beyond harmonics to compensate for reactive power that wastes energy — helping increase efficiency and lower energy costs
Case Studies and Industry Insights
Let Powerside Be Your Guide to Safe and Efficient Energy
Contact our team to see how you can benefit from advanced harmonic filtering with PowerAct.
Request a Quote